Hot Topics 娛樂追蹤
Movie 請你看好戲《FINDING YOUR FEET》
2018-04-04 (星期三)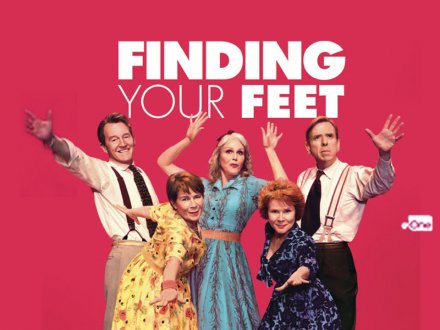 加拿大中文電台送出 FINDING YOUR FEET 的雙人優先場電影入場券!留意 AM1470 及 FM96.1 節目了解更多遊戲詳情。
Listen to AM1470 & FM96.1 for your chance to WIN a double pass to an advance screening of FINDING YOUR FEET !
Date: April 11, 2018 (Wednesday)
Time: 7pm
Venue: Fifth Avenue Cimemas
遊戲日期 Game Period: April 4 - 9, 2018.
遊戲熱線 Game Hotline: 604-271-1470 (AM1470) & 604-295-9616 (FM96.1).
FINDING YOUR FEET
Finding Your Feer follows Sandra Abbott who, after forty years of marriage, discovers her husband is having an affair with her best friend. Needing time away from her life she moves in with her estranged, bohemian sister Bif. The two could not be more different but it turns out these differences are just what Sandra needs as she reluctantly lets Bif drag her along to her community dance class, where she gradually starts to rebuild her life.
In theatres April 13.
Official webiste: www.findingyourfeetfilm.com